Meet my new Associate
JENNIFER HILLS-WHEELER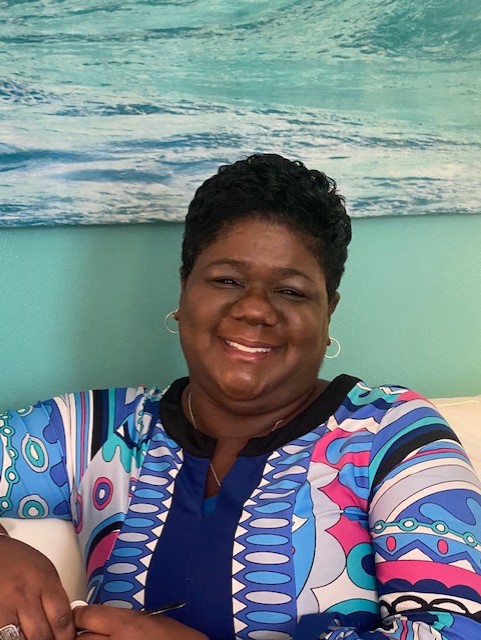 Greetings, I am JENNIFER HILLLS-WHEELER, RIMHC
In fulfilling my dream of becoming a Christian Mental Health Therapist. I am currently working under the supervision of Wendy Wood, LMHC at Christ United Methodist and Glad Tidings, I have over 20 years of experience in the mental health counseling field. I received my Graduate Degree in Mental Health Counseling at Springfield in 2016, (Tampa Campus).
My formal education in this field began with a General Associate's Degree from St. Petersburg College in 2010, it included counseling electives. I earn my Bachelor's Degree in Human Development at Eckerd College 2011; where I was selected Student of the year. That experience inspired me to get my Master's Degree.
Years prior to receiving any degrees; I was chosen to be a Teen Peer Counselor at the Pinellas County Health Department (Maternal Health Division) at the age of 19.
I completed an internship with CCEJ-Quantum under the esteemed leadership of nationally known public policy scholar Dr. Yvonne Scruggs-Leftwich. I tutored, mentored, and counseled high school students. That internship lead to a position as the Assistant to the CEO where I had the privilege of representing the agency in Washington D. C. annually.
While earning my Bachelor's Degree, my 16- months practicum with the national non-profit, Westcare Foundation; counseling with their Out-Patient Substance Abuse clients. Upon graduation, I received a Counselor III position in their Residential Treatment Facility.
I have served my community for 37 years, including ushering in my church, feeding the homeless, and providing them with personal hygiene care packets during the Holidays. I also started a small-scale clothes closet, food and personal hygiene pantry. In addition to that I had the pleasure of volunteering as a Big Sister in the Big Sister Big Brothers program; I also became a registered volunteer for CASA.
On a personal note, I am a native Floridian, a wife, mother of three, and a grandmother of four. In my spare time I enjoy reading, journaling, cooking, baking, worshipping, and spending quality time with family and friends. I am told I have a servant's heart. Serving my community is my passion. At the end of my serving I hope to hear well done My good and faithful servant.
--
Mrs. Jennifer Hills-Wheeler, MSMHC
THE JOY OF THE LORD IS MY STRENGTH